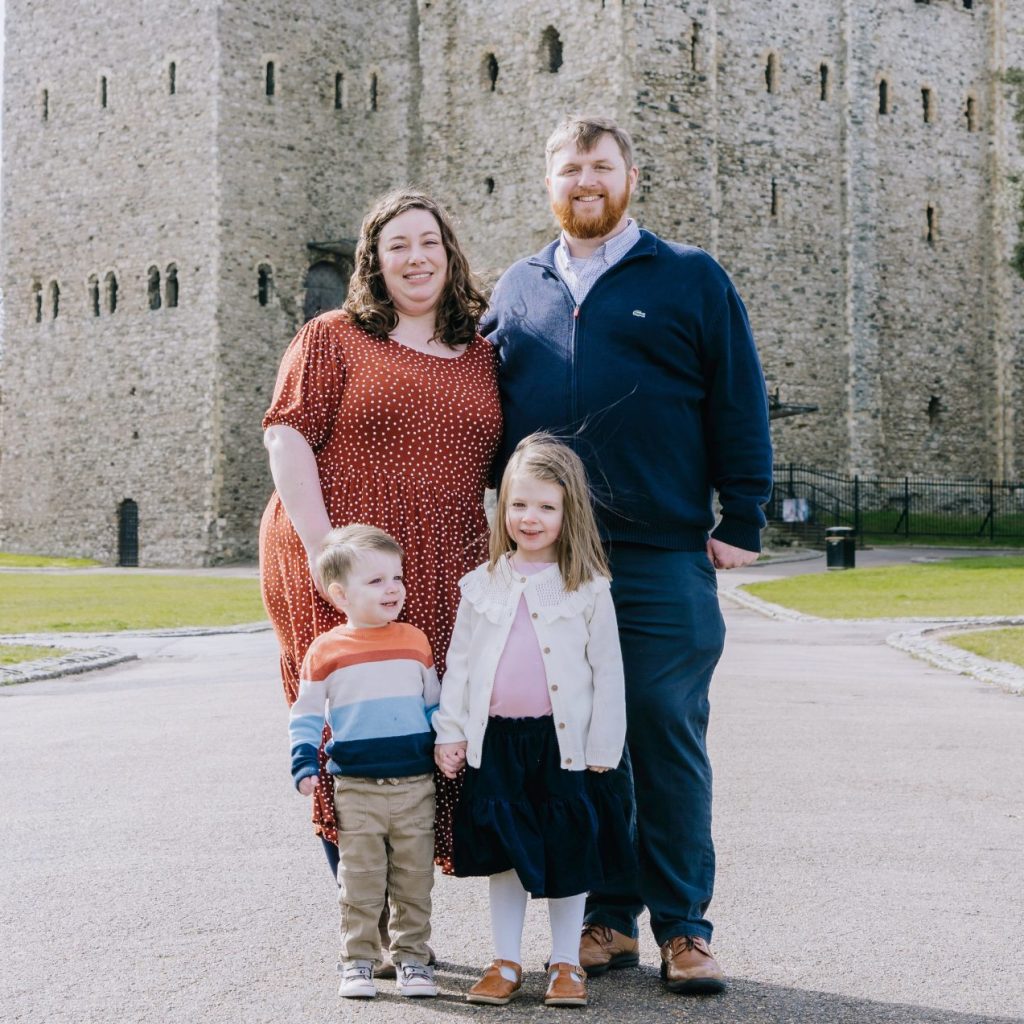 I was born into a Christian home. When I was a kid, my parents were missionaries to the British Virgin Islands. During a youth camp in 2002, the Lord worked in my heart and I accepted Him as my Saviour. Then I was called to preach at 18 and went to Tabernacle Baptist College in Greenville, SC. After I finished Bible College, I worked with Missionary Travis Snode in Northern Ireland for three years. There I was allowed to lead singing, teach in the Bible institute, lead summer camps, and pastor the church for a year while the Snodes were in the United States on furlough.
I grew up in a Christian home and realized after church one day that I was lost and needed a Savior. My mom took the bible and showed me how to be saved. At the age of 5, I put my faith and trust in Christ and was born again. God allowed me to go on my first mission trip to Peru while I was in college. This is where God began to work in my heart about missions. After graduating from Bible College, I taught at Lighthouse Christian Academy. Then, God opened the door for me to participate in a six-week internship in North Africa.
While in North Africa, God broke my heart for the Muslim people. The majority of those living in North Africa have never heard a clear presentation of the Gospel. I began to pray for an opportunity to serve around the world more permanently. The host missionaries asked me if I would be willing to come back to help them.
In July 2015 Beth and I met through our friends at Vision Baptist Church. We were blessed to get to know each other over the following two weeks. Then, I left for a survey trip to India and she went back to North Africa where she was serving. Most of our relationship was long distance. Due to a visa trip, Beth was home that November and we were engaged to be married! She came home in March and we were married July 23, 2016. On December 22, 2017 the Lord blessed us with our daughter, Ruby. Our son, William, was born on June 30, 2019.
In September 2018, after a long time of prayer and consideration, I knew the Lord wanted us to return to the United Kingdom as church-planters. After talking with Beth, my pastor, and VBM's leadership we officially changed our field of service. We look forward to reaching many people and seeing a multitude of churches started in the UK!